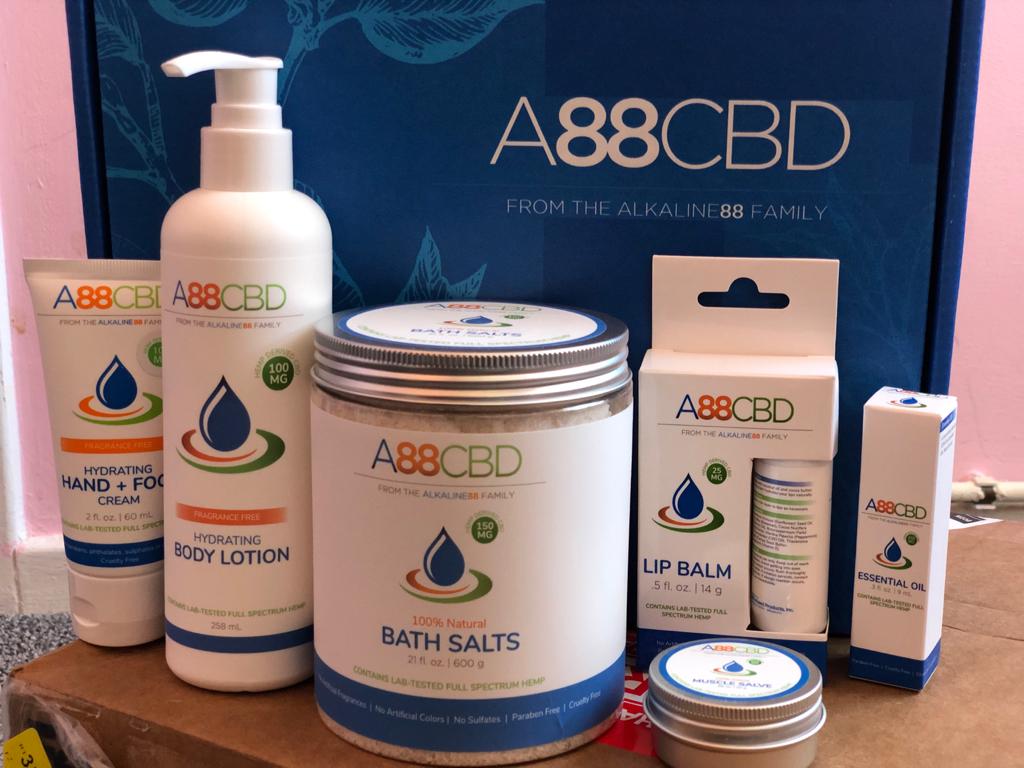 In this CBD review, we are going to be reviewing the entire A88CBD CBD product line (except for the CBD gummies): A88CBD CBD Tinctures, CBD Capsules, CBD Gummies, CBD Bath Salts, CBD Body Lotion, CBD Essential Oil, CBD Hydrating Hand + Foot Cream, CBD Lip Balm and CBD Muscle Salve.
The entire review was conducted by our team of 4 CBD reviewers and I will be speaking on behalf of them in this review.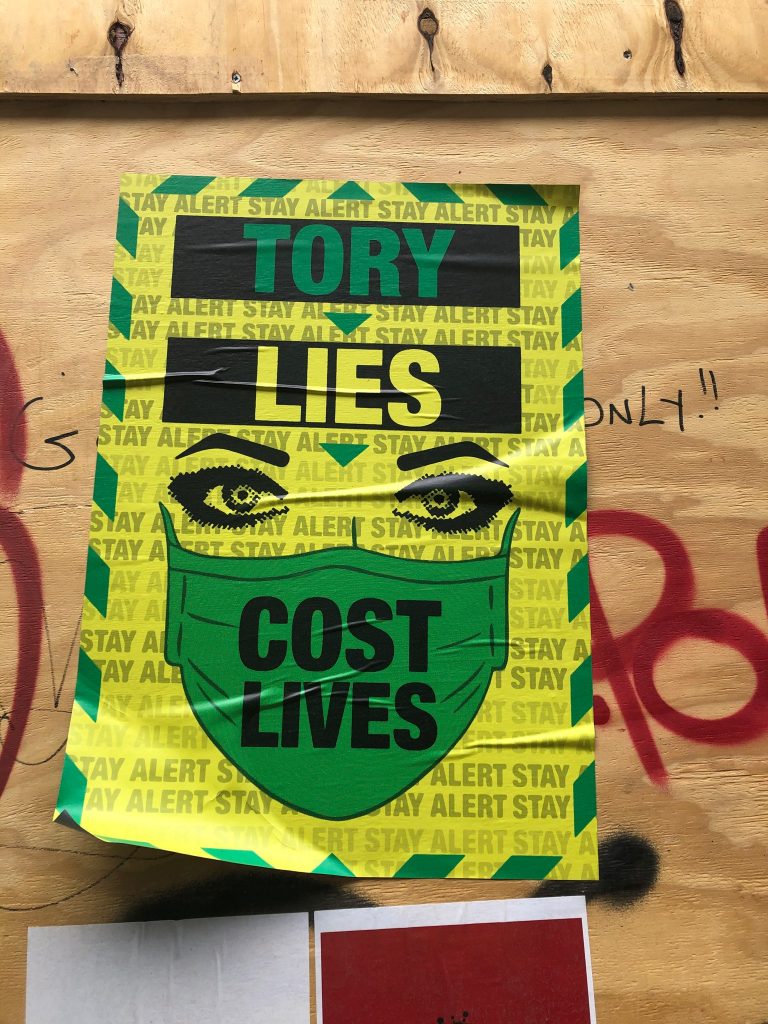 For this review, we have taken some CBD pictures for this review around different dots in London such as Wapping and Brick Lane, East London.
We are hoping that this CBD review will also educate you culturally and make you think about the ongoing events. We feel that a lot of the graffiti and street art in Brick Lane, East London capture the public sentiment to the Covid-10 (Coronavirus), the NHS crisis and the Black Lives Matter movement and the removal of racist status all over the UK.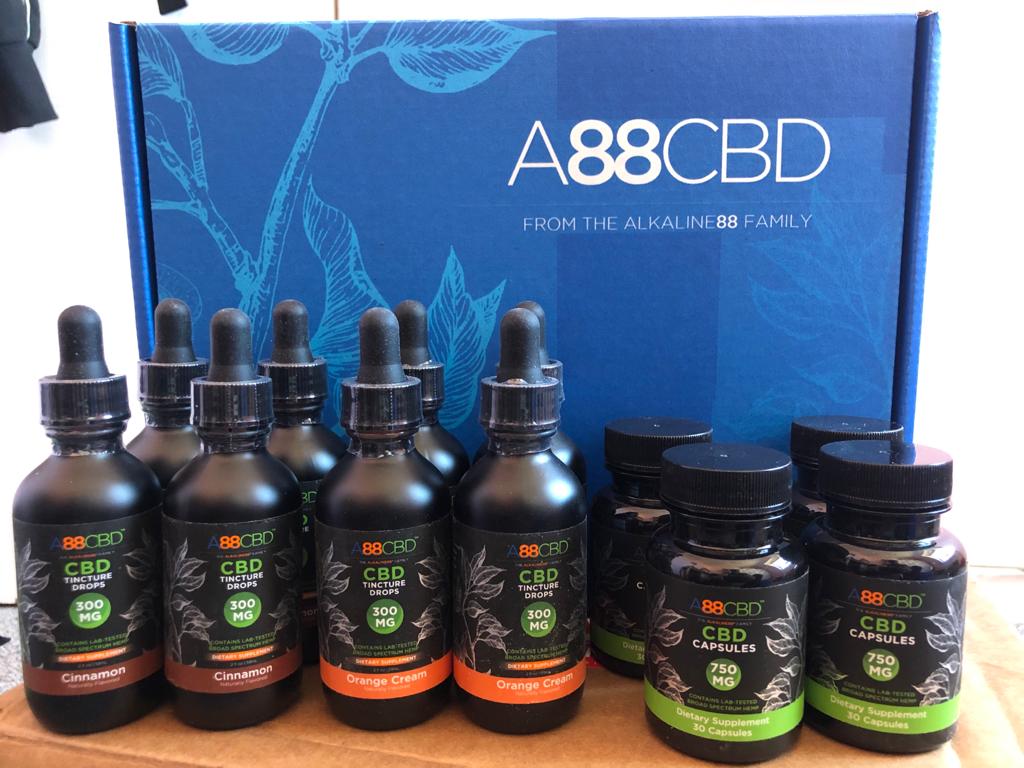 About A88CBD
A88CBD is a CBD company based in Scottsdale, Arizona. A88CBD have reminded of my USA road trip during which we covered Arizona which brings to mind scorching heat, sandy deserts and some of the most fascinating wonder of the world: Antelope Canyon, Horseshoe Bend and Native American Indian tribes and their heritage. Most of the CBD brands that I have reviewed in the past are family owned. A88CBD is different because it seems to be a corporate brand owned by a publicly-traded company, "Alkaline Water Company"($WTER). The company created A88CBD and partnered with Centuria Foods for their high-quality hemp-derived CBD supplies. Centuria Foods is a global leader in phytocannabinoid-rich hemp-derived CBD ingredients for use in nutritional, pharmaceutical and wellness products. All of the CBD is sourced from Hemp that is lawfully grown and processed within the United States. The fact that A88CBD is founded by a publicly traded corporation inspires trust in the brand because ostensibly, the Alkaline Water Company has the relevant resources, know-how and knowledge and experience backed by its impressive track record. This is therefore more likely to make the brand quality all round. However, we must not paint all the CBD companies with the same brush as this review is unique to A88CBD. In fact, in my next review I am going to contradict my statement in my review of Rick's Hemp Oil, which is run by a very passionate owner with a background in the pharmaceutical industry.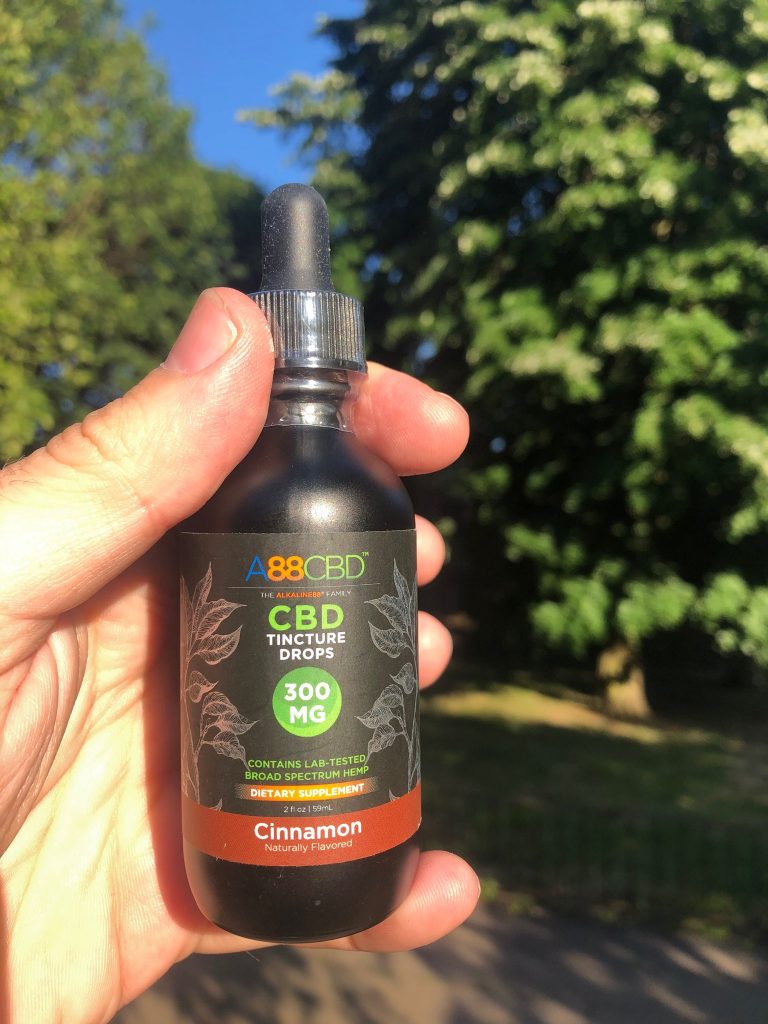 Once thing that slightly puzzled me at first is the company's brand name: A88CBD which seems a bit cryptic. It would be great if the company could enlighten us all. On a cursory examination, A88CBD official website looks very clean and conjures up an image of a corporate pharmaceutical brand without any gimmicks. The company prides itself as a "Refreshingly Different CBD" company. All A88CBD™ products contain high-quality, lab-tested full-spectrum or broad-spectrum, USA-grown hemp from Centuria Foods. A88CBD's CBD products contain C10™, which is a water-based formula for enhanced absorption of CBD. I personally feel that these two aspects make A88CBD a very distinct and premium CBD brand. It is important to bear in mind that there are hundreds or even thousands of CBD brands out there and a lot of these brands are white label products manufactured by the same Hemp and CBD manufacturer. This means that most of the CBD brands are almost identical in terms of their ingredients and quality and the only differentiator is the branding. I really like CBD brands whose story goes beyond the branding and the label. A88CBD seems to make a good case for this argument because it has a unique (and trademarked) water-based formula for enhanced absorption of CBD. I am also of the view that the hemp farms from which the CBD is sourced play a big role in defining the quality of CBD products.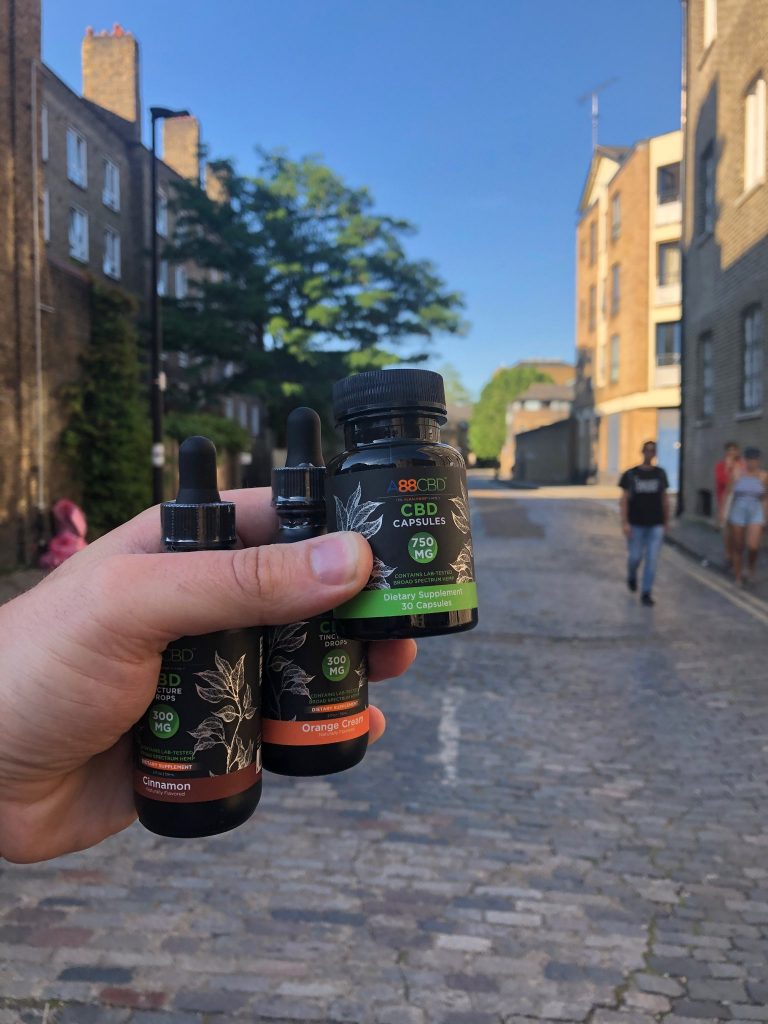 A88CBD prides itself on their high-quality, full-spectrum or broad-spectrum hemp that is 100% natural CBD products. This claim is backed up by the company's lab reports. A88CBD's CBD products are fragrance-free, vegan and cruelty-free, which puts the company right at the top of the corporate social responsibility chart and makes it an ethical brand. This element resonates very deeply with me because we live in very unstable and tumultuous times where we have to play a more active role in preserving our environment. Of course, this does not mean that we should be die hard activists like Greta Thunberg, but we should aim to incorporate ethical considerations into our everyday lives.
Another aspect A88CBD prides itself on is the "suitabil[ty] [of its products] for all lifestyles". This aspect seems to be true in the light of the company's wide CBD product range.
I had to dig deeper on the company's website to find what I deem to be the most important element that defines the company: an element that seems to be underplayed. Alkaline88® Water has an innovative, state-of-the-art proprietary electrolysis process, which delivers perfect 8.8 pH balanced alkaline drinking water with simple ingredients, no chemicals, and much-needed electrolytes. This is a very important point because aside from the quality sourced hemp, I feel that the company's know-how and "8.8 pH balanced alkaline" that is used in its topical products is the key factor that defines the A88CBD.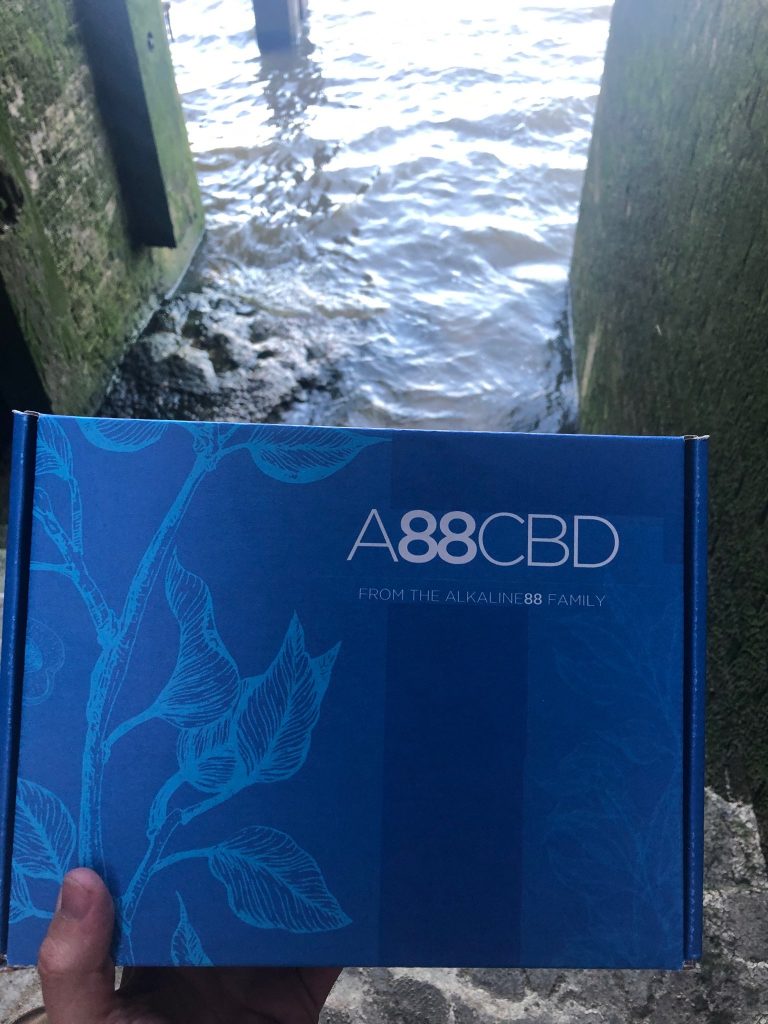 A88CBD CBD Oil Tincture
Here is what A88CBD have to say about their CBD Oil Tincture:
CBD Oil Tinctures
Our flavored A88CBD™ Oil Tinctures feature C10™ based broad spectrum hemp that absorbs quickly, allowing you to feel the benefits within minutes. 1ml of A88CBD™ Tincture contains 5mg of high-quality, lab-tested broad spectrum hemp. Available in Cinnamon and Orange Cream flavour, this product is sure to quickly become your new favourite!
Directions
Adults: Take ½ dropperful, 1 or more times daily. Place tincture oil under your tongue, gently squeeze the rubber end and release. Hold liquid under your tongue for 60-90 seconds then swallow. Store away from the light, heat, humidity. Shake well before each use.
On an initial examination, the A88CBD CBD Oil Tincture bottle looks very neatly presented and contains 59ml of CBD oil. The label states that the CBD Oil Tincture contains the following ingredients: Water Soluble Broad Spectrum Hemp Extract, Natural Plant Phytochemicals, Filtered Water, Natural Flavors, Medium Chain Triglycerides, Quallaja Saponin, Stevia Leaf Extract, Monk Fruit (Siraitia grosvernorii) Extract, Potassium Sorbate, Potassium Benzoate. This CBD Oil comes in two flavours: Cinnamon and Orange Cream.
When I opened the bottle, I was very pleasantly surprised because unlike most other CBD brands I have reviewed in the past, this CBD oil looked nothing like CBD oil. When I drew the CBD oil into the pipette, I noticed a very fluid pink neon liquid that looked more like water mixed with something bright and not like your standard viscous CBD oil. Now, I think that this may be attributed to the fact that A88CBD use "8.8 pH balanced alkaline" and a range of other ingredients.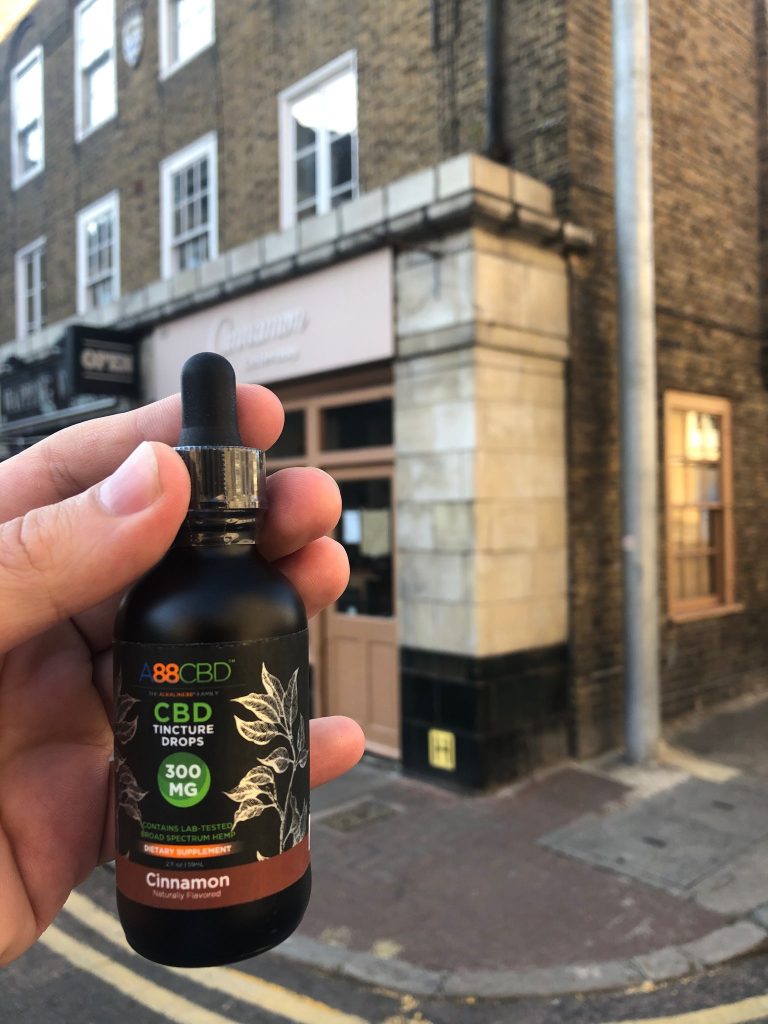 On their product page, A88CBD list the key benefits of their CBD Oil Tincture. Now let's see how accurate these statements are in the light of this review and our anecdotal evidence. A88CBD state that their CBD Oil Tincture utilises a "C10™ powered water dispersible formula for enhanced absorption" so that you can "Feel the effects quickly with rapid onset and customizable dosage". Our panel of CBD reviewers feel that this claim is very accurate because they all noticed that the A88CBD oil tincture promoted a "sense of calmness" within 5 to 15 minutes. The actual CBD oil tincture does not taste like CBD or cannabis which makes it perfect for people who do not like the taste of hemp or CBD. Our reviewers took more than the recommended dose and the calming effects are very acute. Indeed, the tincture sends you into a perfect state of calmness and relaxation that overpowers all sensations of stress and anxiety. Another interesting thing that we have noticed is the fact that this CBD tincture has a teeth whitening effect. Our CBD reviewers held the CBD tincture under their tongues for 90 seconds and then rinsed their mouths with the tincture. Over a period of two weeks, all reviewers noticed that their teeth were much whiter. We feel that this may be due to the perfect alkaline balance.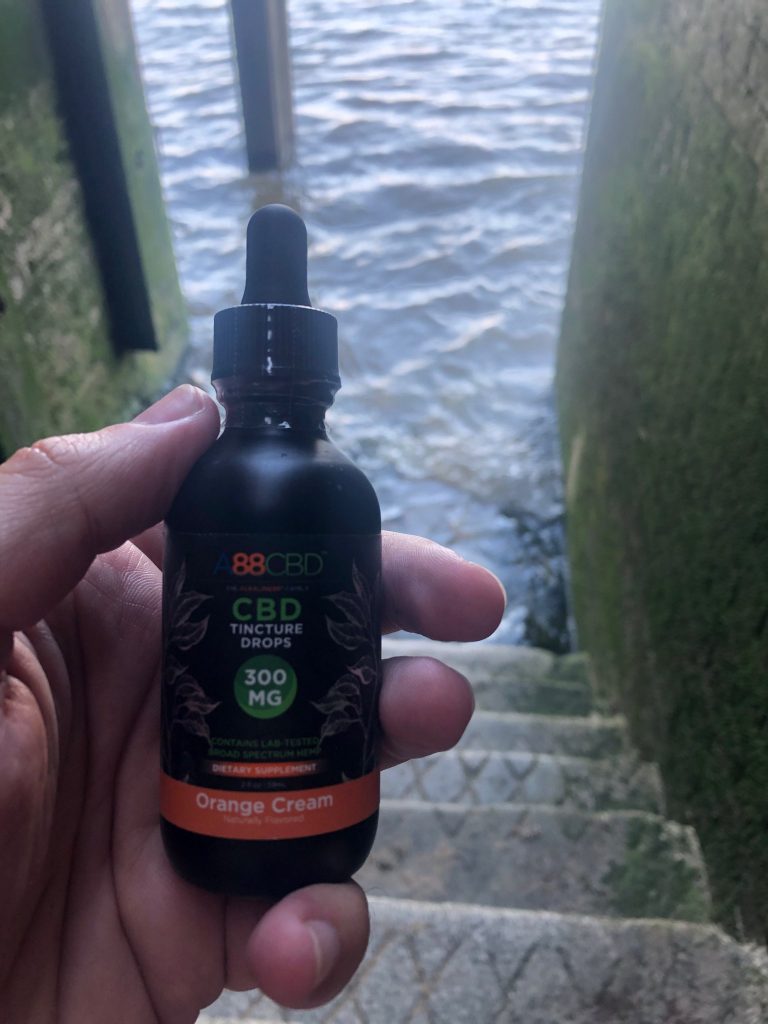 A88CBD Broad Spectrum CBD Capsules
Next up in our review are the A88CBD CBD Capsules. We should point out that CBD capsules are a great alternative to CBD Oil Tincture for those who are looking for a more discreet way of consuming CBD products. Before we delve into the review, let's look at what the company has to say about their CBD capsule on the product page:
Broad Spectrum CBD Capsules
Packed with 25mg of high-quality hemp-derived CBD per serving, our A88CBD™ lab-tested, broad spectrum CBD capsules are a great way to implement CBD into your daily routine with a discreet formula. Take 1 capsule by mouth, followed with a glass of water for a boost in your daily duties. These capsules are perfect for on the go! No mess, and the perfect dose every time.
Directions
Take 1 capsule by mouth, followed with a glass of water.
What is the benefit of this product?
Our A88CBD Capsules are formulated with a Water C10 base for quick absorption and instant relief. The discreet packaging makes for the perfect on-the-go companion and perfect dose every time.
How Much Should I Use?
We recommend following the dosage on the bottle, 1 CBD capsule by mouth should do the trick!
Will CBD help me sleep?
A88CBD™ Capsules are formulated with C10™, which makes for quick absorption before bedtime. Though you may feel a sense of calmness, A88CBD™ products are never intended to prevent, mitigate, treat, or cure any illness, disease, or disorder.
How long does CBD stay in your system?
This varies from person to person. You will need to take a look at many factors, including your metabolism, frequency, dosage, and method, in order to determine the potential time CBD stays in your system.
What makes these CBD capsules better than others?
These CBD capsules feature a unique water-soluble base called C10™, which enables absorption within 10 minutes of consuming our capsules. With other capsules, you could be waiting up to 2 hours for the product to absorb! Skip the waiting and choose our capsules for optimal results.
What is the difference between CBD capsules and topical CBD products?
CBD capsules can be consumed orally, while topical CBD products are intended to be applied topically (i.e. to the outermost layer of skin).
You would be getting 25mg of CBD per capsule. These CBD capsules contain the following ingredients: Water Soluble Broad Spectrum Hemp Extract, Natural Plant Phytochemicals, Hydroxypropyl Methylcellulose, Rice Fiber, Tapioca Maltodextrin, Quallaja Saponin, Medium Chain Triglycerides, Potassium Sorbate, Potassium Benzoate.
Overall, our panel of CBD reviewers have found that the claims made by the company do in fact live up to their truth. We have found the CBD capsules to be very fast-acting which once again can be attributed to the company's proprietary Alkaline formula. The effects were very similar to CBD Oil Tincture. These CBD Capsules did in fact promote a sense of "calmness" and sleep. However, these capsules are not only excellent for promoting a good night's sleep but if taken in lower doses (micro doses), they can assist you with your working day life by helping to reduce stress levels. Our panel of reviewers generally lead relatively stressful lives noticed reduced levels of stress and a greater sense of calmness and focus.
A88CBD CBD-Infused Bath Salts
This is the first CBD Bath Salt review done by our panel of CBD reviewers. We were very surprised by the results. Normally, we would not bother with bath salts because due to our busy routines, most of us take a shower instead of a bath. We have managed to incorporate the A88CBD CBD-Infused Bath Salts into our busy daily lives. I added about four large pinches of salt to a bowl and mixed it with warm water. The CBD bath salts dissolved in an instant and released a very refreshing and invigorating minty fragrance. Contrary to our expectations, the actual salt was not salty. Before taking a shower, I rubbed my entire body with the dissolved salts and waited for about five or so minutes. My entire skin immediately felt very refreshed and was covered with minty sensations. When rubbing my skin with this CBD salt solution, I have noticed that it made my skin feel squeeky clean: just like the windows and mirrors after cleaning. Now here comes the best thing. After washing in this CBD salt, I did not expect much and was prepared to leave it at: it does exactly what your bath salts would do. For over two years, I have been suffering from a skin condition to which the doctors do not have a solution. I was told that it is nothing serious and that a lot of people have it. It could be down to my diet, allergy, the weather, stress or more or less anything else. After washing with these CBD infused salts instead of the standard shower gels, I have noticed that my skin inflammation had gone away. I was very surprised and did not immediately connect the dots. After reading up more on the company, I am convinced that, as well as other ingredients, the "8.8 pH balanced alkaline" played a significant role in achieving this. A88CBD CBD-Infused Bath Salts contains Magnesium Sulfate (Epsom Salt), Sodium Chloride (Pink Himalayan Salt), Lavandula Angustifolia (Lavender) Oil, Eucalyptus Globulus Leaf Oil, Menthol, Hemp-derived Cannabidiol (CBD Oil).
Here is what A88CBD claim about their CBD-Infused Bath Salts
Made with Pure Epsom Salt (Magnesium Sulfate) and natural essential oils, this bath soak helps to enhance your bathing experience, while comforting your achy joints and muscles. This bath salt formula combines the therapeutic properties of Epsom salts, pink Himalayan salts, and rejuvenating menthol and essential oils, for the ultimate relaxing experience. Pink Himalayan salt is known to be anti-inflammatory, detoxify, and promote healthy hydration of the skin – while working with relaxing lavender oil, refreshing eucalyptus, and CBD oil, these salts are sure to put you in a relaxation zone like no other.
Another aspect that makes these CBD salts great is the fact that they are natural within every meaning of the word. These CBD bath salts are promoted as having: No Artificial Fragrances,
No Artificial Preservatives, No Artificial Colors, No Mineral Oil, No Sulfates, No Petrochemicals,
Paraben Free, Cruelty Free, Gluten Free, Vegan, No Fillers.
Here are some answers to the frequently asked questions regarding CBD Bath Salts
What is the benefit of this product?
Epsom Salt, Pink Himalayan Salt, and Menthol work together to help soothe your sore muscles while Lavender oil, Eucalyptus oil, and CBD oil provide a soothing aroma and replenish moisture. Use in conjunction with our hydrating body lotion for soft, supple skin and rejuvenated muscles.
How Much Should I Use?
All you need is a cap full of product dissolved in your bath water! Soak for 20 minutes, and you'll wonder how you ever lived without this product. Trust us!
Can I use CBD for sleep?
A88CBD™ Bath Salts are the perfect addition to your bedtime routine. Crafted with your relaxation in mind, these CBD bath salts are formulated with lavender oil, eucalyptus oil and CBD oil in addition to Epsom salt to relax soreness in your muscles.
A88CBD™ products are never intended to prevent, mitigate, treat, or cure any illness, disease, or disorder.
Will CBD bath salts help with discomfort?
Implementing CBD bath salts into your wellness routine is believed to encourage muscle restoration and relieve tension in joints and muscles. If you suffer from discomfort in these areas, you may find CBD bath salts to be a helpful product. A88CBD™ products are never intended to prevent, mitigate, treat, or cure any illness, disease, or disorder.
Will CBD bath salts irritate my skin?
A88CBD™ Bath Salts proudly contain soothing ingredients, including lavender and eucalyptus oil for a truly spa-like experience. For best results, follow with our A88CBD™ Body Lotion to restore hydration and maintain proper skin integrity.
How often should I use CBD bath salts?
CBD bath salts are completely customizable, although it is suggested that you follow the recommended dosage directions printed on the packaging. Use as needed and reap the benefits of hemp-derived CBD.
A88CBD Hydrating CBD Hand and Foot Cream
This rich, nutrient-dense A88CBD Hydrating CBD Hand + Foot Cream contains whipped Shea Butter and luxurious oils and extracts. According to the company "This combination of key ingredients helps to deeply nourish and moisturize hands and feet, leaving them soft and supple — even in the harshest conditions. Bring it with you and reapply as needed to ensure your hands and feet are getting the moisture they desperately need".
A88CBD Hydrating CBD Hand + Foot Cream contains the following ingredients: Butyrospermum Parkii (Shea) Butter, Vitis Vinifera (Grapeseed) Oil, Helianthus Annuus (Sunflower) Seed Oil, Cucumis Sativus (Cucumber) Fruit Extract, Lavandula Angustifolia (Lavender) Oil, Copaifera Officinalis (Copaiba) Oil, and Hemp-derived Cannabidiol (CBD) Oil.
I first took this CBD Hand and Foot Cream before heading out for a walk during the Coronavirus pandemic. I was slightly apprehensive of applying this CBD hand cream because I did not want to leave my home with greasy and sticky hands. However, when I applied this CBD hand cream to my hands and face, the cream became absorbed in just under a minute and did not leave any grease behind. My skin immediately felt more nourished and rejuvenated. The CBD cream smells very fresh and the scents are very subdued and not overpowering. This makes this cream perfect for almost any occasion. I really like the fact that aside from CBD, this cream contains a wide range of other oils which play their own role in promoting a healthier and rejuvenated skin.
Healing CBD Infused Lip Balm
Here is what A88CBD have to say about the CBD Infused Lip Balm:
Made with coconut oil and cocoa butter, this lip balm hydrates your lips naturally and leaves them feeling soft and lush. Ultra-hydrating coconut oil and cocoa seed butter work together to provide a luxuriously hydrating balm to keep your lips smooth all day! We add in Peppermint oil for natural fragrance, and CBD oil to lock in moisture. Say goodbye to dry and chapped lips, this lip balm's all natural ingredients work to moisturize and hydrate your lips for all-day comfort!
CBD Infused Lip Balm delivers 25mg of CBD per 0.5oz and contains high-quality, lab-tested, full-spectrum, USA-grown hemp, 100% natural ingredients and no artificial fragrance or sulfates. Here are the more technical ingredients of the CBD Infused Lip Balm: Lavandula Angustifolia (Lavender) Oil, Copaifera Officinalis (Copaiba) Oil, Hemp-derived Cannabidiol (CBD) oil.
Normally, I would never use a lip balm as my initial impression is that it is something reserved for women. I have decided to give this lip balm a try and have noticed that the composition of this lip balm was very pleasant and subtle. I have used lip balms in the past, especially during the winter season and did not like the fact that most left an unpleasant and overpowering sensation on my lips that then interfered with my food, drink and taste. I have found this CBD Infused Lip Balm very pleasant and rejuvenating. The slight minty sensation made my lips feel much better. I also noticed that this lip balm did not cause any unpleasant sensations and did not interfere with my taste buds when eating or drinking. Our female CBD reviewers have used this CBD lip balm underneath their lipstick and noticed that the balm did not smudge or otherwise interfere with their lipstick. In fact, the CBD balm made their lips feel more luscious and enhanced the visual appearance of their lips.
A88CBD CBD-Infused Essential Oil roll-on
When I first saw the small tube contain the A88CBD CBD-Infused Essential Oil, I assumed it would be aromatherapy oil that you add to sauna or burn at home. However, I was pleasantly surprised when I opened the tube. I saw a meta roll and from that moment, I realised that this  A88CBD CBD-Infused Essential Oil roll-on was meant to be applied to pressure points in our body. The ingredients of this roll-on include Lavandula Angustifolia (Lavender) Oil, Copaifera Officinalis (Copaiba) Oil, Hemp-derived Cannabidiol (CBD) oil.
Here is what A88CBD state about their CBD-Infused Essential Oil roll-on
The A88CBD™ Essential Oil roll-on is a concentrated blend of 100% Pure Essential Oils, diluted properly with soothing oils. The added Copaiba oil is perfect for use on fatigued areas and has a fresh, woodsy fragrance. Lavender oil and CBD oil are included to promote an extra measure of relaxation and stress-relief. Convenient and portable — this roll-on is the ideal addition to your self-care routine.
Directions
Ready to use without diluting or mixing. Roll on and massage into pulse points. Breathe deeply. Feel your body slow down and prepare for sleep and relaxation. Use every night as part of your regular bedtime routine or anytime you need a little relaxation.
I applied this CBD-Infused Essential Oil roll-on to my temples, neck and even inflamed skin areas. The essential oil has a very pleasant woodsy/earthy smell that reminds me of the warm summer days at the botanical gardens outside the Leeds Castle in Kent. I really liked the fact that the oil is not greasy and absorbs into the skin very quickly. I have observed that this essential oil helped to mitigate my headaches and generally reduced my stress levels. This essential oil worked very well on dry skin areas/eczemas. After about 5 days of using this essential oil, the problematic areas on the skin improved. One thing that I really like about this CBD-Infused Essential Oil is that it is portable and super easy to apply which makes it a perfect to take with you everywhere you go. Women can easily slip it into their handbags and men can put it in the pocket of their jacket. The tube is relatively small. The meta roller is very stable and applies the oil very well.
CBD Muscle Salve
This CBD Muscle Salve contains 500mg of CBD per 0.88oz, high-quality, lab-tested full-spectrum, USA-grown hemp and Features natural essential oils and menthol for an ultra-comforting experience. Key ingredients comprise: Butyrospermum Parkii (Shea) Butter, Hemp-derived Cannabidiol (CBD) Oil, Lavandula Angustifolia (Lavender) Oil, Copaifera Officinalis (Copaiba) Oil, and Menthol.
Here is what A88CBD state:
We know how frustrating it can be to deal with sore joints and muscles every day. If that is something that you struggle with, we created this muscle salve with you in mind! This calming CBD muscle salve is infused with luxurious Shea Butter, which allows the product to glide easily over the areas you need relief while providing moisture. We've packed it full of natural Lavender and Copaiba oils for a soothing aroma and added relaxation. Menthol is added for a quick, cooling feeling and acts as a local anesthetic.
Each product contains 500mg of high-quality CBD to help address problem areas including sore joints and muscles.
I found this packaging of this CBD Muscle Salve to be very convenient and carry-friendly. You can easily slip this metal container into your gym bag. The texture of this salve is very pleasant to touch and is not messy. Another added advantage is that this CBD Muscle Salve will not spill out in your bag if it is squashed: this seems to be a problem with CBD creams in a tube with a pump. I have been fortunate enough not to get any muscle or join pains but I have used this CBD Muscle Salve prophylactically. During the Covid-19 pandemic, I did not exercise nearly as much as I did before. However, I did go for daily 8km walks in an attempt to keep instil some fitness into my life. After each walk, I applied this CBD muscle salve onto my legs and arms. The texture of the salve is very pleasant and glides across the skin with relative ease. I have noticed that this salve helped to relieve tension from my muscles and helped to moisturise my skin. I could definitely feel a cool sensation on the areas on which I applied the salve. Whilst the company promotes this CBD salve as a product aimed at people suffering from sore muscles or joint pain, I think that it is a great all-round salve that can be used by virtually anyone. It is great for people who practice sports such as yoga, boxing, football and take part in general fitness.
A88CBD Hydrating CBD Body Lotion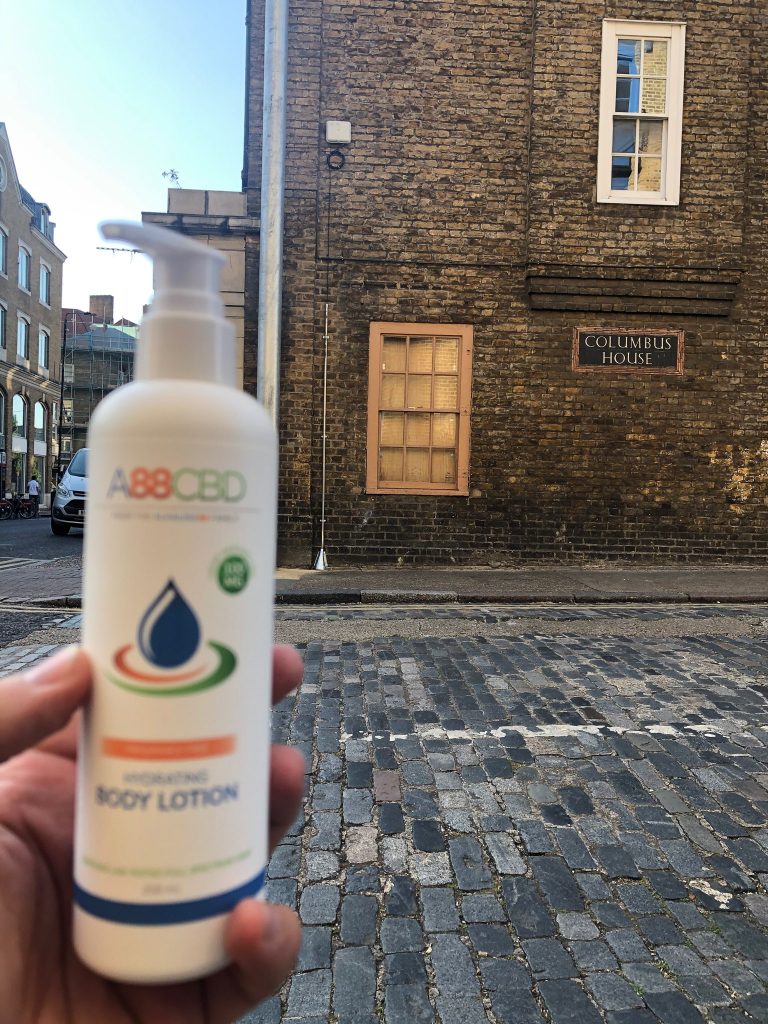 A88CBD Hydrating CBD Body Lotion contains 100mg of CBD per 258mL, high-quality, lab-tested full-spectrum hemp. It is formulated without parabens, phthalates, sulfates or aluminum and is Proudly vegan and cruelty free. The ingredients comprise Butyrospermum Parkii (Shea) Butter, Prunus Armeniaca (Apricot) Kernel Oil, Aloe Barbadensis (Aloe Vera) Leaf Juice, Lavandula Angustifolia (Lavender) Oil, Copaifera Officinalis (Copaiba) Oil, Hemp-derived (CBD) Oil.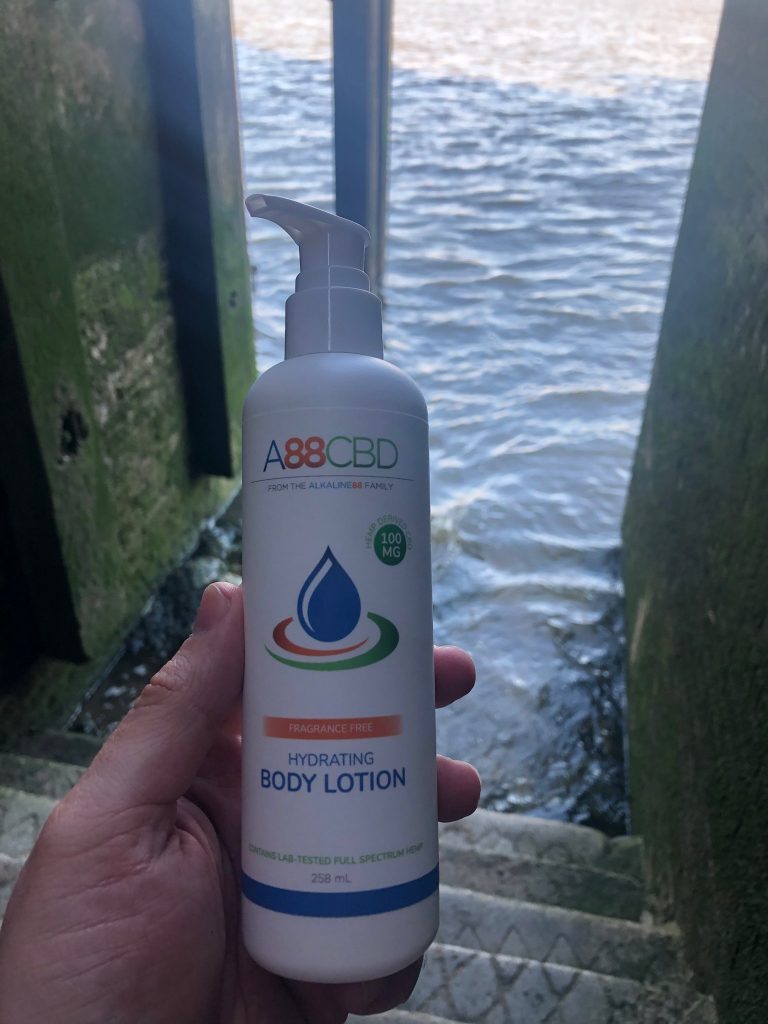 Here is what the company claims about their Hydrating CBD Body Lotion
Light and luxurious— this CBD body lotion is packed with Shea Butter to reduce the appearance of blemishes, restore hydration and provide relief to itchy, dry skin. In addition, the aloe vera moisturizes and soothes your skin without leaving a greasy residue. Natural essential oils add a subtle, calming aroma for the ultimate hydration experience.
For best results, add our A88CBD™ Hydrating Body Lotion into your hygiene routine and replenish your skin with essential hydration after your shower or bath. This lotion will leave your skin feeling supple, healthy, and rejuvenated all day long. Suitable for all skin types!
A88CBD Hydrating CBD Body Lotion comes in a large tube with a pump. As I have mentioned above, I suffer from a skin condition which cannot be treated by doctors and I was pretty much told to live with it since most people suffer from it and it is natural. Of course, I am a proponent of sel-help since there is so far that NHS will go in treating such conditions. As the Covid-19 pandemic has shown, the NHS resources are significantly strained and with one of the highest Covid-19 death rates in the world, self-help has never been more important. Of course, this opens up the floodgates whether the NHS should be privatised but let's leave this debate for another day. I have regularly applied A88CBD Hydrating CBD Body Lotion after using the CBD bath salts. When I got out of the shower, I dried myself and applied this body lotion across the entire body. The body lotion is extremely pleasant to the touch and glides effortlessly across my skin. The body lotion has a very pleasant and natural scent that is very subtle and sophisticated. The combination of Apricot, Aloe Vera, Lavender, Copaiba, Shead and CBD Oils work extremely well together in nourishing, rejuvenating the skin and alleviating skin conditions and inflammation.
Conclusion – My Overall Verdict About A88CBD CBD Products
The Bad Bits
I never received the CBD Gummies which I and other reviewers were keen to try as we have a good benchmark when it comes to CBD Gummies.
The Good Bits
First, I would like to start off with social corporate responsibility rather than CBD as it has never been more important in these dire times as the Covid-19 pandemic has shown. You may recall that the nature had started to restore itself when everyone went into self-isolation and all industrial and other activity came to a screeching halt. For example, in London, we witnessed unprecedented spells of good weather and even a seal was spotted in River Thames after it was declared biologically dead in the 1950 (or 1960s). Now that we are coming out of self-isolation, it is important for us to take away the lessons that mother nature is teaching us (or crying out for help). In my books, the A88CBD brand comes very high up in the ethics barometer. The company not use Artificial Fragrances, Sulfates, Phthalates, Aluminium, Gluten or Paraben in any of its products. All of its CBD products are vegan and made using USA grown and processed Hemp. The takeaway is that A88CBD are not only good for our bodies but also for our nature and animals.
During this entire review, I have learned that what defines the A88CBD brand is its know-how that it brings from its water business. I am given to understand that the brand's CBD products are made with "8.8 pH balanced alkaline". This was very evident with the positive effect of its products. I am under the impression that this "8.8 pH balanced alkaline" played a major role in significantly relieving my skin condition: for a couple of days it even went away and I did not notice as nothing bothered me. As follows, another aspect that I really like about the A88CBD is that it manufactures well-rounded products. Whilst a lot of the CBD brands out there are focusing just on the CBD ingredient, A88CBD actually goes above and beyond by adding a combination of different ingredients to their products such as different types of oils (Aloe Vera, Shea, Coconut, Lavender, Mint, Apricot, etc). As far as the beauty products are concerned, this aspect positions A88CBD as a premium beauty brand that manufactures well-rounded products that are not only known for their CBD properties but also for their superior ingredients and compositions.
Collectively, myself and our panel of CBD reviewers have noticed an overall improvement in our well-being because of using A88CBD products. Unlike other CBD brands out there, A88CBD products are amazingly fast acting and produce very pleasant sensation of calmness just as the company claims on its website. Again, we have attributed this to the company's know-how in chemistry that other CBD brands may not have access to. Likewise, it is worth highlighting that the brand procures its CBD from Centuria Foods and this is another aspect that makes the brand superior when compare to white label CBD companies.
In terms of the branding, the company's branding works very well for its products. Unlike other CBD brands that have more graphical and cool designs, A88CBD has opted for a clean and professional brand that reflects its corporate outfit.
In conclusion, I am looking forward to adding the company's CBD gummies to this review. A88CBD is among the top CBD brands like JustCBD and I would recommend them to anyone who is looking for an all-round product range that everyone can incorporate into their daily routine.